New Year's Resolutions: Faster Drains and More Hot Water in Swampscott, MA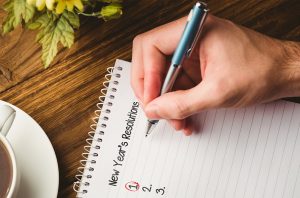 If a slow running drain and a lack of endless hot water plagued your holiday guests, here are 2 New Year's Resolutions you are going to want to keep.
New Year's Resolution #1: Faster Running Drains
When your drains aren't draining smoothly, your whole plumbing system is affected. If you noticed drainage problem during your holiday parties, now is the time to find the source of the problem.
Waldman Plumbing offers Elite Cable (Snake) Drain Cleaning Service as well as hydrojet services. Our goal is to discover the problem, fix the problem, and prevent future problems.
New Year's Resolution #2: More Hot Water
Would you like to have more hot water to be available in your home at a turn of the faucet? Most of us believe you can never have too much hot water available at any given time.
A tankless water heater can provide you with an endless supply of hot water. And if you update to a Hybrid Water Heater you can enjoy things like 98% efficiency, a 20 year warranty, and even possible utility rebates. Our expert technicians at Waldman Plumbing can go over all the options of updating your current water heater.
Waldman Plumbing has been providing plumbing and heating service to The North Shore for over 100 years. If a Waldman representative makes you a promise, we keep it! Check out our money saving coupons and then give us a call.