Diagnosing & Fixing Problems with Floor Drains in Reading, MA & the North Shore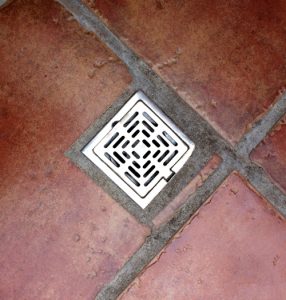 Floor drains play an important role in residential plumbing systems. If water were to flood into your basement from outdoors or leak out of a burst plumbing pipe, floor drains give the water a place to go, helping to prevent extensive water damages and mold growth. They also give water a place to overflow when a large amount of water is sent down your pipes all at once so that too much pressure isn't placed on the main drain pipe. Because floor drains can help to prevent or lessen the severity of plumbing emergencies, it's important that any issues with them be fixed immediately. Our Reading, MA plumbers are here to help with any of these three common floor drain problems.
Foul Odors – You may be able to resolve this issue on your own. If you check the trap and it is dry, odors may be rising up from the sewer. You can pour some water down the drain to fill the trap and block the odors from entering your home.
Floor Drain Clogs – Like a bathtub or sink drain, floor drains can become clogged with debris like dirt, hair, grease, and soap. If you notice that your floor drain overflows frequently, or overflows and never completely drains away, chances are you have a drain blockage. Give Waldman Plumbing a call for drain cleaning service  right away. Sometimes a blockage can be caused when a sewer pipe breaks and fills in with dirt. In this case, you may need a pipe repair or replacement. 
Sewer Backflow – This is one of the most serious problems that you can have with a floor drain. After heavy rains or because of other plumbing problems, wastewater from the sewer can back up into your basement through the floor drain. Sewer backup can be extremely messy and is a health hazard. A backflow preventer can keep this from happening.
Whether you are experiencing a plumbing emergency or just want to talk to a plumber about preventative measures, the expert plumbers at Waldman are here to help. Just give us a call for plumbing service in Reading, MA!
Published at July 27, 2015