Get a Handle on Learning How to Shut Off Your Main Water Valve in Reading MA and the North Shore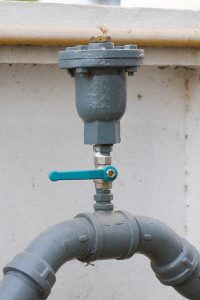 Learning where your home's main water valve is and how to properly operate it is one of the best ways to prepare for a plumbing emergency and feel confident about controlling it until you can call a professional plumber for help. Shutting it off in the event of a plumbing catastrophe such as frozen and burst piping will significantly reduce the mess and risk of water damage!
Here at Waldman Plumbing and Heating, Inc., we're dedicated to ensuring your comfort and safety. Our variety of plumbing services, including main water valve repair services can help you to better understand your home's plumbing.
Follow these easy steps to find your main water valve and learn how to shut it off.
Locate your main water valve
Depending on the climate you live in your main water valve will either be located in or outside your home. They can be found in the basement or in an area such as a crawlspace or utility room or outside your home along a wall. Here in the northeast, you'll find it inside your home where it's less likely to freeze. Main water valves are usually located close to water meters. Look for brass pipes or valves with either a flat handle or a round, wheel-like valve. A flat handle that looks like a popsicle stick is referred to as ball valve and a round handle is known as a gate valve. Be sure to share this location with your family as well so they're aware of it in case of an emergency!
Always turn clockwise
Turning the valve to the right or clockwise will turn off the flow of water, making any appliances inside your home that use water inoperable until the water is turned back on by turning the valve counterclockwise or to the left. Ball valves only have a 90 degree range of motion and can be turned off by turning the valve until its perpendicular to the pipe, whereas you may need to turn a gate valve several times until it can no longer move. If you're unable to turn either kind of valve by hand, use a wrench.
Turn on all your faucets
It may seem a little strange to turn your faucets on after shutting your water off but doing so helps to remove any leftover water from your system. Just turn your faucets all the way into the on position and allow the water to drain. Before you turn your water back on, it's important to unscrew the aerator or tiny screen found at the end of the faucet to remove and scale or debris that may have broken off while draining it.
Shutting off the main water supply to your home is not the same as shutting it off from the street's water meter. You may only have to do this for one of three reasons including: your home's main water valve failed to shut off the water, there's a leak in the line between your home's main water valve and the street's, or your main water valve is being fixed. To be on the safe side, always contact your water company to inform them you need to shut off the water supply to your home before doing so. While most companies allow this, it doesn't hurt to let them know.
Often located in boxes with access covers, street shut off valves and meters work in the exactly the same way as your home's main shut off valve does. Just like your home's, you may need to a wrench to turn the valve clockwise if you're unable to do so with your hand.
At Waldman Plumbing and Heating, Inc., we strive to take the guesswork out of troubleshooting plumbing emergencies and problems. If you have any questions or concerns regarding how to operate your main water valve in Reading, MA or the North Shore, don't hesitate to give us a call right away!