Identifying Sewer Line Problems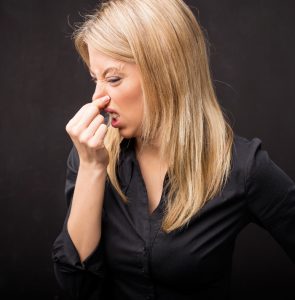 What is sewage? According to the Merriam-Webster Dictionary: "waste material (such as human urine and feces) that is carried away from homes and other buildings in a system of pipes."
Yuck, we all want sewage to be as far away from our home and family as possible. Even thinking about having it lingering in or around our Lynn, MA home is unacceptable.
Clogged Sewer Line
Sewer lines can become clogged by the wrong things being forced down our drains. If you'd like a reminder about common items that should never end up being flushed, check out our blog "What Not to Flush Down Your Toilet".
Roots in the Sewer Line
Ahhh, don't you love the beauty of trees? Sadly, the roots from those same trees that we love can also work their way toward our sewer line and cause cracks in the system. That's something that needs to be take care of, the sooner the better.
Video Inspection
Our video inspection equipment allows us to determine the location and depth of the sewer line damage from above ground. This allows for spot repairs whenever possible. We can tell many things including the condition and type of blockage in your sewer pipe. This non-destructive method of assessing root and other damage allows us to find the exact location of the problem and fix it efficiently with minimal digging.
Sewer Line Symptoms
1. Sewer Gas – Nobody wants to smell sewer gas anywhere near their home, and they shouldn't have to.
2. Slow drains – If you are constantly plunging your drains or they are always running slow, give us a call to diagnose your problem.
3. Mold – A crack within your sewer line inside your home can cause mold to grow. Mold loves dark damp places and will grow quickly if given the chance.
4. Bright green grass – A cracked sewer line will give a section of your yard a jolt of nutrients. While it may give that section of your yard a beautiful green glow, nobody wants sewage leaking into their yard.
Waldman Plumbing & Heating has been helping the residents of Lynn, MA and the North Shore area for over 100 years with their sewer line service. If you think you have a sewer line in need of repair, check out our coupons and then give us a call for an appointment.