Is Radiant In-Floor Heat Right for Your Home?
If you've ever considered exploring the most energy efficient heating methods for your home, you may have discovered radiant in-floor heating as a great option. Heated floors aren't just for hotels or the wealthiest homeowners. They can be easily installed in new or existing homes and come in two varieties. Read on to learn if in-floor radiant heating is right for your space.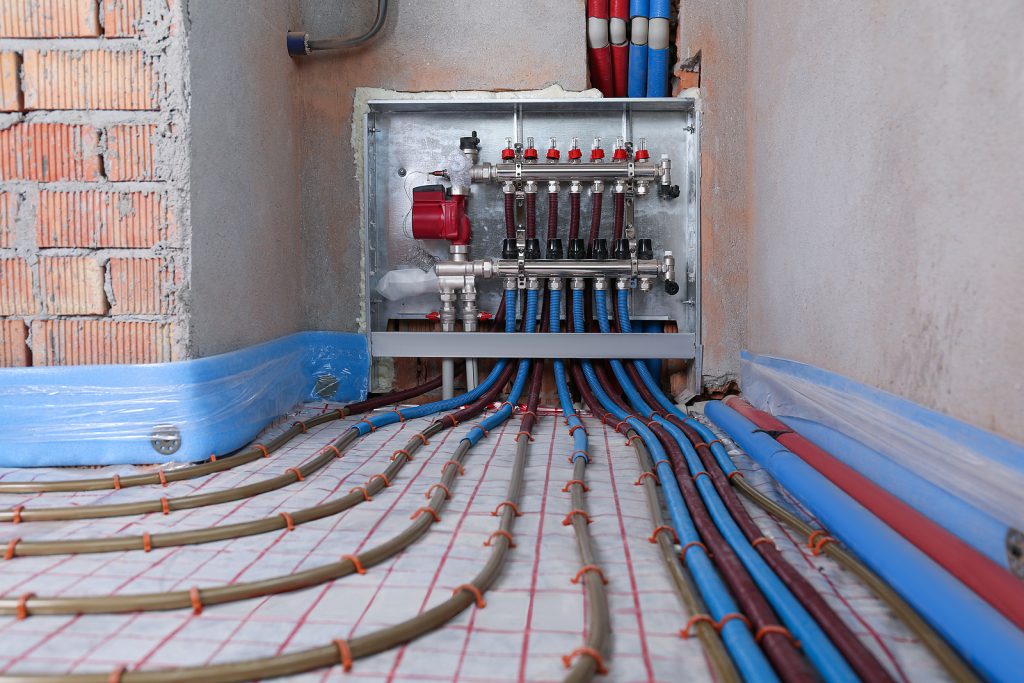 How Radiant Floor Heating Works
Radiant heating is often referred to as "invisible heat," because all of the inner workings of the system are located beneath the floor. The warmth is supplied by hot-water tubes or electric wires running under your feet. Invisible waves of thermal radiation rise up and warm any objects they strike. So while the air temperature remains the same, all of the objects in the room are warmed and will not steal energy from the people inhabiting the space. It's comfortable and extremely energy efficient, eliminating any wild temperature fluctuations.
The Two Types of Radiant Floor Heating
There are two different types of radiant floor heating: electric and hydronic (hot water.) With an electric system, there are loops of resistance wire arranged throughout a room, heating the area, usually one room at a time. The more common type of radiant heating is a system heated by a series of tubes that run hot water from your tank throughout the home.
The flexible tubes can be installed over subfloor, clipped into strips on the underside of the floor, or embedded in concrete. Most types of finish work well with radiant in-floor heating, including hardwood and tile. Carpeting may pose a problem, depending on how thick the carpet or padding is.
Once it's installed, a radiant heat system can be up to 30 percent more energy efficient than forced-air heating!
Published at September 30, 2021
Category: Heating