Oil to Gas Conversion from Reading MA Heating Service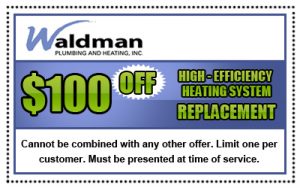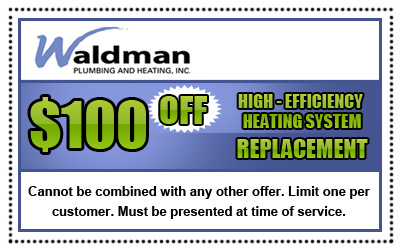 Fuel oil in Massachusetts is high and cost-cutting energy saving processes can be beneficial to your wallet and the environment around you. An eco-friendly oil to gas conversion for your heating system is a specialty at Waldman Plumbing and Heating and our Reading MA heating experts are highly skilled in both burner replacement and gas furnace installation.
Oil to gas conversion of your heating system can greatly reduce environmental pollution as well as reduce regular cleaning maintenance on your furnace. Carbon monoxide emissions are significantly lower than oil furnaces and natural gas burns cleaner than oil used for fuel. Waldman Plumbing and Heating can also perform carbon monoxide testing to show you the lower footprint made after oil to gas furnace conversion.
Our heating service in Reading MA will work with you to determine the most cost effective oil to gas conversion for your home. Burner replacement may be all your home needs to run more efficiently, but often new gas furnace installation is required to get the most energy efficient and cost effective solution installed in your Reading residence.
Natural gas home conversion will not only provide an effective solution for heating your home but can also upgrade efficiency in your kitchen, laundry room, and outdoor pools or hot tubs. Adding natural gas to your property is adding value to your property while saving money and the environment. Oil to gas conversion is an investment in value and the future of cleaner fuel.
Our Reading MA oil to gas conversion experts at Waldman Plumbing and Heating can help you with gas furnace installation or burner replacement to upgrade your home for the environment and long-term savings. Visit our website for other heating and plumbing services or to schedule an appointment call (781) 780-3184 or 978-666-4356.
Published at April 12, 2012