What You Need to Know About High Efficiency Water Heaters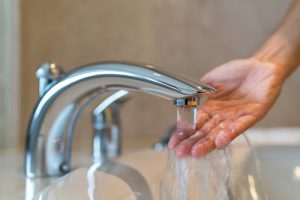 If you are thinking about an upgrade to a high efficiency water heater, think about this. 20% of our home's utility bill costs come from our hot water heater. We take hot water in our homes for granted, but it does come with a price tag.
Save Money on Hot Water
High efficiency appliances typically come at a higher price, and hot water heaters are no exception. But over time, the extra cost will be returned in what you save on your energy bill.
Go Green
Every bit of energy that we can keep from being wasted is good for our environment. A longer life in our homes also means less waste in our landfills. They are built to be repaired, not simply replaced. With up to 15 year warranties, high efficiency water heaters are built to last.
Maintenance
Maintenance is recommended for all hot water heaters. But a traditional hot water heater is always on duty, and simply has to work harder to provide the same service.
The decision to make the change from a traditional to high efficiency water heater should always be an informed one. Waldman Plumbing can discuss your options with you and suggest a system that we think will fulfill you and your family's hot water needs.
Waldman Plumbing & Heating has been helping the residents of Marblehead and the North Shore area for over 100 years with their plumbing repairs and installations. If you'd like to discuss your hot water heater options, check out our coupons and then give us a call for an appointment.