How to Choose a Garbage Disposal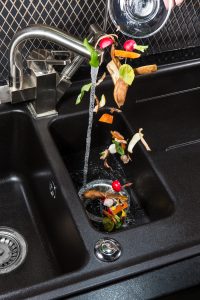 There are certain things in life that once you start depending on them, you can't live without. A garbage disposal is one of those things. Convenience and affordability make them a necessity in most homes. If your current garbage disposal is not working correctly click here for a few tips. If that doesn't work, take a few moments to compare the features of most garbage disposals, and then give us a call!
How Much Power?
A garbage disposal starts at 1/3 hp, but models are available to a whopping 1 hp. That's a lot of power. We suggest a minimum of ½ hp for the average kitchen. Give us a call to go over what horsepower is right for your kitchen and cooking style.
Septic Issues
Homes with septic systems should take special care In choosing a garbage disposal. You should consult your friendly neighborhood plumber to go over the pros and cons of a garbage disposal, and what precautions you should take in Reading, MA.
Noise Level
"Quiet" and "Garbage Disposal" are words that are seldom used together. The crunching noise of a garbage disposal traditionally is the sign that it is doing its job. If you are hoping for a quieter unit, then your best bet is to invest in a larger, heavier model that will contain more of the noise. Just take special attention that it will still fit under the sink. We can help you with that.
Switches
There are 2 ways available that will turn those grinding gears on and off of your garbage disposal. A continuous-feed is the most common. You run the water, flip the switch and grind away your food waste. A batch-feed automatically turns on when you place a specific stopper in the drain. It is easier to install and safer because the garbage disposal won't work unless the stopper is in the correct place.
Waldman Plumbing & Heating has been helping the residents of Reading and the North Shore area for over 100 years with their garbage disposal installations. If you'd like to find out about the many choices available, check out our coupons and then give us a call for an appointment.